Guru, the official remake of Tamil blockbuster Irudhi sutru Starring Madhavan and Ritika Singh . Venkatesh reprised the character of Madhavan in it.
Plot :
Venkatesh ,an boxing coach with rough and aggressive character who always been fighting with the federation.After a serious fight with one of the heads in the association, Aditya is transferred to Vizag to scout young women boxers.
Left with no choice, Aditya heads to Vizag and spots a local slum girl called Ramudu(Ritika Singh). After seeing her careless attitude and raw fighting spirit, he chooses her as his boxing candidate and starts training her.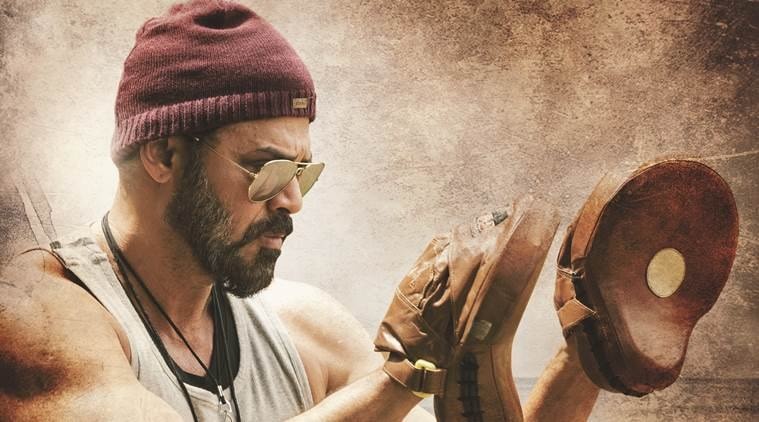 The twist in the tale arises when the aimless Ramudu starts going against Aditya and his goal. The rest of the story revolves around them and how they get succed in their goal crossing lot of obstacles.
Plus Points:-
This movie is surely one of the best movie in Venkatesh's career in perfomance wise. His role in this film will be spoken by Tollywood audience for many days Venky gives away unnecessary heroism and lets Ritika Singh take center stage. VenkyÔÇÖs emotions and the way he puts up a fight with his subtle yet intense emotions till the last scene shows what an actor like him can pull off if given a good subject.
Like in the original, Ritika Singh gives best performance which attracts the audience. She is the mainstay of the film as her chemistry with Venkatesh is quite striking. RitikaÔÇÖs body language, her Telugu dubbing, everything is very fine. The way the sports drama unfolds through some strong and gritty emotions is what makes this film work big time.
The small time politics in boxing, how the sport is neglected and the women empowerment showed are brilliant. Nasser and Zakir Hussain done well in their supporting roles. The climax of the film needs a special mention as the way the boxing matches and emotional scenes are portrayed very well.
Minus Points:-
The film lacks the pace a bit as it is a Sports Drama film, it is quite common for the lack of pace.
Though the Jingidi Jingidi song looks nice and attracts us on screen, it could have been avoided as it does not suits with VenkateshÔÇÖs serious character in the film.
The movie also missed the usual entertaining elements of venky which he used to have.
Verdict : Overall a best sports drama film which is an different attempt in tollywood.
Rating : 7.5/10
Watch trailer here: