S.S.Rajamouli, the famous Indian film director and screenwriter is known for his contribution to Telugu cinema. He was known as Koduri Srisaila Sri Rajamouli when he was born on 10th October, 1973 at Amareswara Camp Raichur, Karnataka.
Rajamouli also worked as an action choreographer during his career. As a child, he had played the role of Lord Krishna in a film produced by his father. He had also worked in AVM Recording Theatre. He was first introduced as a director by his guru K. Raghavendra Rao and also directed TV serials. RajamouliÔÇÖs first directed film is Jr NTRÔÇÖs Student No.1.
Rajamouli is famously known for his best directed fantasy movies Magadheera (2009), Eega (2012) and Baahubali: The Beginning (2015). Baahubali was the highest grossing Indian film within India in 2015. The film got him a National Film Award for Best Feature Film and a nomination for Saturn Award for Best Fantasy Film by the American Academy of Science Fiction, Fantasy and Horror Films. Rajamouli was honored with the Padma Shri Award in 2016 which is India's fourth highest civilian honor. He deserved it for his contributions towards the field of Art.
The top 5 movies of Rajamouli gained tremendous recognition for his work are Magadheera (2009), Maryada Ramanna (2010), Eega (2012), Bahubali: The Beginning(2015) and Baahubali 2: The Conclusion(2017).
MAGADHEERA
Magadheera┬á is a Telugu romantic-action film released on 31 July, 2009. The story which was based on reincarnation, was written by K. V. Vijayendra Prasad and directed by S. S. Rajamouli. It was produced by Allu Aravind of Geetha Arts. The lead roles were played by Ram Charan and Kajal Aggarwal. The film grossed Ôé╣1.5 billion worldwide and remained to be the highest grosser for five consecutive years. Magadheera was the first Telugu film to list ÔÇÿÔÇÖvisual effects producerÔÇÖÔÇÖ in casting and to have a home media release in Blu-ray.
MARYADA RAMANNA
Maryada Ramanna is a Telugu action comedy film released in 2010 based on an adaptation of Buster Keaton's 1923 film, Our Hospitality. The lead roles were taken by Sunil and Saloni Aswani. The film collected Ôé╣105.8 million within a week in India and was among the top grossers of 2010.
EEGA
Eega is an Indian bilingual fantasy film released on 6th July, 2012. It is a movie of revenge wherein a fly which has a soul of a murdered victim seeks revenge against his killer. In Telugu, it was written by K. V. Vijayendra Prasad and directed by S.S.Rajamouli. It was produced by Korrapati Ranganatha Sai's Varahi Chalana Chitram with an estimated budget of Ôé╣260 to 400 million. The movie was made simultaneously in Tamil as Naan Ee (meaning I, Housefly). The filmÔÇÖs lead cast was Sudeep, Nani, and Samantha Ruth Prabhu. The film with a gross of more than Ôé╣1.25 billion was one of the highest grossers of 2012.
BAAHUBALI: THE BEGINNING
Baahubali: The Beginning was an epic of Indian Cinema. It was a fantasy film released on 10th July,┬á 2015. The movie was produced by Shobu Yarlagadda and Prasad Devineni. The film starcast includes Prabhas, Rana Daggubati, Tamannaah and Anushka Shetty in lead roles. The film was made on a budget of Ôé╣ 180 crore (1.8 billion) and became the highest grossing Indian film within India. It was also the third highest grossing Indian film globally, the first and only South Indian film to gross over Ôé╣ 650 crore (6.5 billion) worldwide, the first non-Hindi film to gross over Ôé╣ 100 crore (1 billion) in the dubbed Hindi version, and the highest grossing Telugu film of all time. The film grossed around Ôé╣500 million on its first day of release in India from all four versions (Telugu, Tamil, Malayalam and Hindi). The Telugu version alone earned around Ôé╣650 million in its very first weekend in India.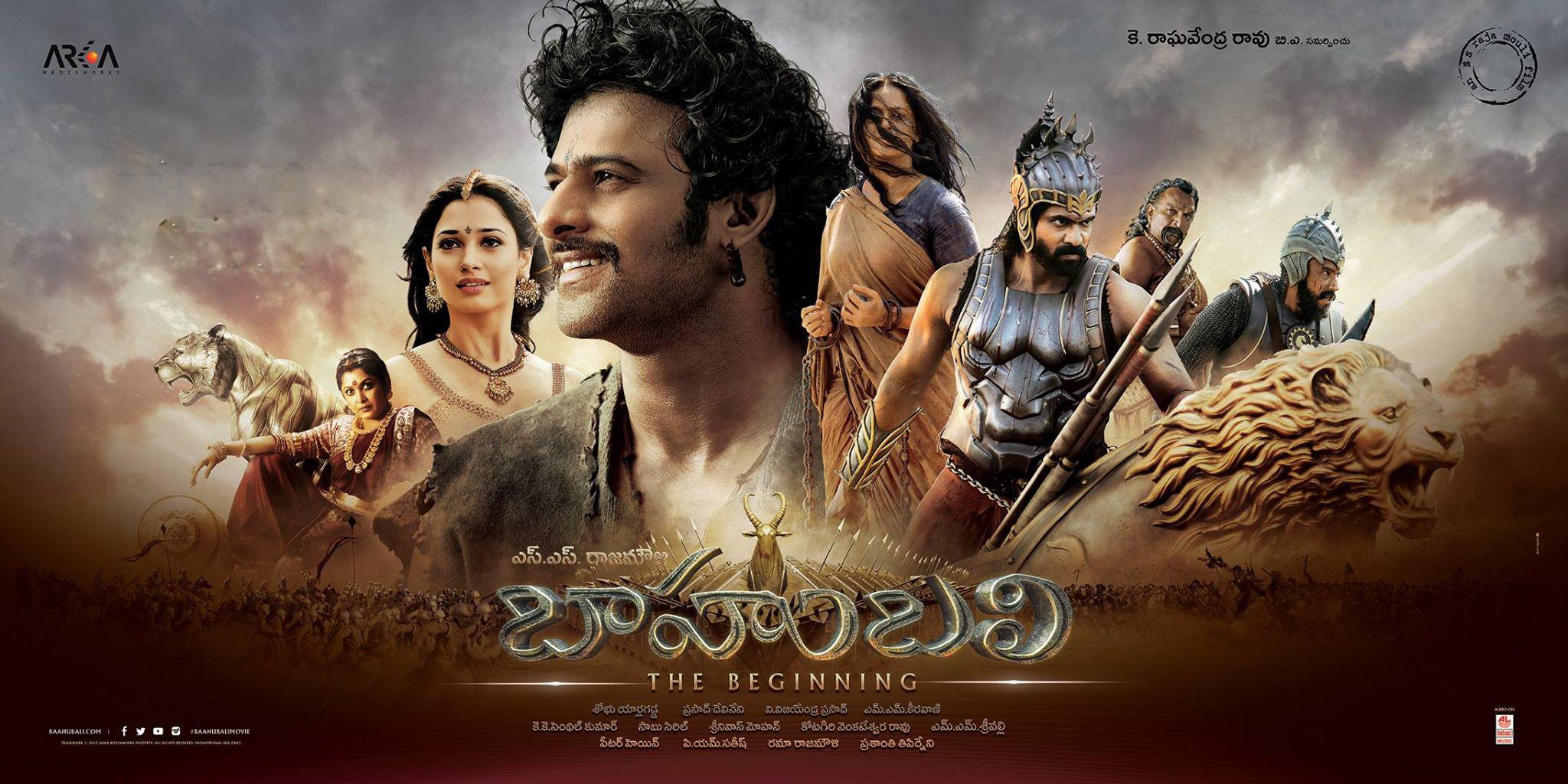 BAAHUBALI 2: THE CONCLUSION
Baahubali 2: The Conclusion an upcoming Indian epic historical fiction film is a continuation of Baahubali: The Beginning. Both the parts have been jointly budgeted on a total of Ôé╣2.5 billion. Baahubali 2 has already made Ôé╣5 billion before its release. It would be released worldwide on 28th April, 2017. Baahubali 2 will be the first Indian film to be released in 4K High Definition format which would require many theaters to upgrade their projectors.

Nevertheless, S.S.Rajamouli  is truly one of the finest Directors of Indian Cinema. India is extremely proud to have a talented Director and his future works to see.