Kerala, popularly called as The God's own state has high market for other language movies equivalent to Malayalam films. Especially it has a Good market for Kollywood films and there is a huge fan following for Kollywood stars. Their film gets big opening equivalent to Top films of top Malayalam stars. Infact Kabali starring Superstar Rajinikanth was the Highest opening film for any language films in Kerela. Let us see the Top 5 Tamil films with highest opening in Kerala.
5. Singam 3 :
Singam 3, the third part in Singam series which released recently with a Himalayan Expectation over the film has got a good opening in kerala. The star cast of the film including Suriya, Anushka Shetty, Shruthi hasan, Soori and Robo shankar created a great hype over the film. The film released on Thursday on 9th feb 2017. Suriya has a big fan following equivalent to other mollywood stars, infact it is expected that it will collect equally in kerala as in Tamilnadu. The film grossed 2.6 crores on its opening day in kerala and this is the Highest opening film for Suriya in kerela.
Jilla :
Ilayathalapathy Vijay has the Biggest fanbase in kerala than any other actor in the list. We can see a number of fan clubs and welfare associations under the name of him in kerala. We can able to see a mass Celebrations for his film in kerela same as like in Tamilnadu. Usually Movie analysts call Vijay as Prince of kerala. Jilla starring Ilayathalapathy Vijay and Malayalam superstar Mohanlal in male lead roles and Kajal Aggarwal in female lead role. This film released on the day of Pongal 2014 and had the biggest opening at that time. Jilla collected 2.64 crs on its first day and it clearly explains the Boxoffice power of Ilayathalapathy Vijay in kerala.
Theri :
Another Vijay film on this list, Theri starring Ilayathalapathy Vijay, Samantha Ruth Prabhu and Amy Jackson in lead roles. Vijay played the role of a Cop in this film and Meena's daughter Nainika played the role of Vijay's daughter in this film.  Theri grossed 3.16 crs on its opening day and Created a big impact in Kerala boxoffice.
I :
I film starring Vikram and Amy Jackson in lead roles. This movie had a great expectation over it as it is directed by Shankar sir for more than 2 years of time. This film grossed 3.19 crs on its opening day.
Kabali :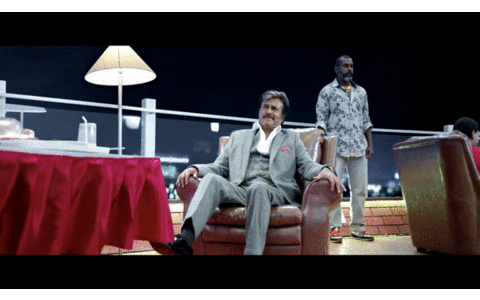 Superstar Rajini's Kabali tops this list. This is not only the highest opening Kollywood movie, it is also the high opening for any language movie in kerala. Radhika apte played the female lead role in the film. The film grossed 4.27 crs on its opening day.
For more Kollywood entertainment kindly do subscribe us for instant updates. If you have any suggestions or queries please do contact us or Comment below.