You must have heard the adage that everyone salutes the rising star and no other place but Bollywood proves that every time. When a movie gets released we only talk about the leading stars until go and watch the movie. Many a times you might have come out of the theatre only to find that the show was stolen by some unknown side artist who you did not notice until now. Here, we have got the list of some of the best side artists who have been applauded by the audiences but forgotten soon.
Kumud Mishra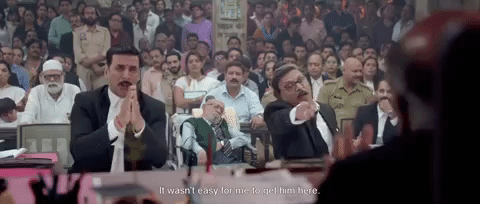 Remember Katana Bhai in Rockstar who was an unofficial mentor of Ranbir Kapoor? We bet that you cannot just overlook the brilliant performance of Kumur Mishra in Rockstar or in the recently released flicks Airlift, Sultan and M.S. Dhoni: The Untold Story. In every movies, Kumur played a pivotal role but has been under appreciated by the audiences and the film fraternity itself.
Rajesh Sharma

Rajesh Sharma is yet another actor who has given the plot much needed lift in movies like Tanu Weds Manu Returns, Bajrangi Bhaijaan, M.S.Dhoni: The Untold Story and Special 26. You can say that he is that one actor who burns into the character to the extent that you just cannot imagine someone else in the movie. Rajesh is a known face in Bengali Cinema.
Vipin Sharma
We know that you hated every bit the character played by Vipin Sharma in Taare Zameen Par where he portrayed the role of Ishaan father. It is the sheer power of this actor that he makes you feel the pain of kid Ishaan. Even after 9 years of the film release, you remember the character played by Vipin Sharma. Vipin has also played significant roles in the movies like Shahid, Paan Singh Tomar, Raghav Raman 2.0, Gangs of Wasseypur and many others.
Pawan Malhotra
Pawan is a well know face in the film industry and he has also directed various TV shows. The man is a talent powerhouse and you have witnessed that in movies like Jab We Met, Bhaag Milkha Bhaag, Black Friday among other movies. Over the years, he has become a known face in the Bollywood but we think that Pawan deserves more than he got.
Pankaj Tripathi
His raw and valiant personality has landed him in roles like understanding colleague in Masaan and Sultan in Gangs of Wasseypur. Very few actors we have in Bollywood who can play an innocent character and a dreaded villain with the same ease. Pankaj is one of those few and we wish him all the recognition that he deserves.
Ayesha Raza Mishra
Ayesha has featured more in web series compared to movies. However, she has given stellar performances in movies like Befikre and Dil Dhadakne Do. And Boy we loved he character of a desperate mom in dil Dhadakne Do whose only aim is to get the daughter married to a rich guy.
Yashpal Sharma
After playing role of Lakha in Lagaan, Yashpal registered himself in our memories. Yashpal has given us stellar performance in the movies like Gangajal, Apaharan, Hazaro Khwahishein Aisi. Sharma has played grey shades largely and its needless to say that every character has made an impression on us.
Mohammad Zeeshan Ayyub
There is no way you can forget witty lawyer of Tanu Weds Manu Returns or the loyal friend of Dhanush in Ranjhaana. Mohammad Zeeshan has entertained us with his witty one liners and strong performance in the movies.
Manoj Joshi
Manoj doesn't need an introduction when it comes to his performance but the actor has not been recognised as much he deserves to. His roles in movies like Hulchul, Bhool Bhulaiyaa, and Devdas reflected sheer talent of Manoj. We would like to see more of Manoj in movies to come.
Anand Tiwari
Go Goa Gone was the movie that showcased the talent of Anand and gave him the place in Bollywood that he deserves. However, you must have not forgotten that sweet, innocent boy who works as an accountant in Sonam Kapoor's dad and later falls in love with Sonam's friend Shefali.
Manish Chaudhary
He plays every role with so much ease that it looks like a breeze. Manish has acted in various movies such as Socha Na Tha, Band Baja Barat and Bombay Velvet. He is a well known actor of small screen as well and currently acting in tele series like POW: Bandi Yudh Ke.
Vikrant Massey
He is one of the youngest and most talented actors who has worked in mainstream cinema as well as television. Vikrant got recognition from the movie Lootera where critics appreciated his role. However in Dil Dhadakne Do Vikrant played a very different role from that in Lootera and rocked it to every bit.
Brijendra Kala
He has been in Bollywood for over a decade now and even though he has appeared in movies for shorter time, but has always done full justice to the character he plays.
Arjun Mathur
We have seen him more in commercials and web series compared to the movies. However, Arjun has played some real good roles in movies likee Luck By Chanc and My Name is Khan. Arjun got his share of success and fame with off beat movies like Barah Aana, I am and Ankur Arora. 
Shweta Tripathi
An incredible actor who is seen in popular commercials like Idea, Shweta has also worked in movies like Masaan and Haramkhor. Shweta has an innocent personality and her  girl next door image has earned her fame.
Prakash Belawadi
A popular theatre actor who has worked in movies like Madras Cafe, Airlift and Talwar. Prakash has such a string presence on the screen that makes you want to see more of his performance.
Akhilendra Mishra
Mishra has given various notable performances and one of the most beloved characters played by him was in Lagaan. Akhilendra has been in the entertainment industry since 1990 and his experience was pretty much evident in his performance.
Gajraj Rao
Gajraj is a popular face on  web where he plays role of a dad who calls his son for learning trending technologies. However, the audiences came to know about the versatility of Gajraj in movies like Talwar.
Mukesh Rishi
If you are a millennial, then Mukesh's image is that of badass villain for you but thereafter the actor showcased his talent in movies like Run where he played role of brother-in -Law of Abhishek Bachchan. His image changing role was in Sarfarosh where he played a good cop.
Alka Kaushal
Alka has played lead roles in the television serials however films like Queen where Alka played the role of Kangana Ranaut's mother and in Bajrangi Bhaijaan where she had a quite impactful role. Alka is quite a known face in Marathi Cinema.
Adil Hussain
Remember Sridevi's husband in the movie English Vinglish who portrayed the role of a man believing that knowing English is paramount to be called educated. Adil has performed significant roles in movies like Lootera, Parched and so on.
Vrajesh Hirjee
Vrajesh is a well known name in Gujrati Cinema and has tickled out funny bones with his performance in various Hindi movies. Vrajesh has been in the entertainment industry from almost two decades. His most memorable performances are in RHTDM, Kaho Naa Pyaar Hai, Faana and so on.